Germanium for VCSEL Applications

Vertical Cavity Surface Emitting Lasers (VCSELs) are a key component in telecom and 3D sensor systems. Applications range from datacenters to Face Recognition systems and LiDAR Time of flight sensors on mobile handsets and in cabin sensing of autonomous vehicles.
Most VCSELs are grown on GaAs substrates, but when dealing with the future challenges, Germanium appears to be an excellent candidate to cope with these.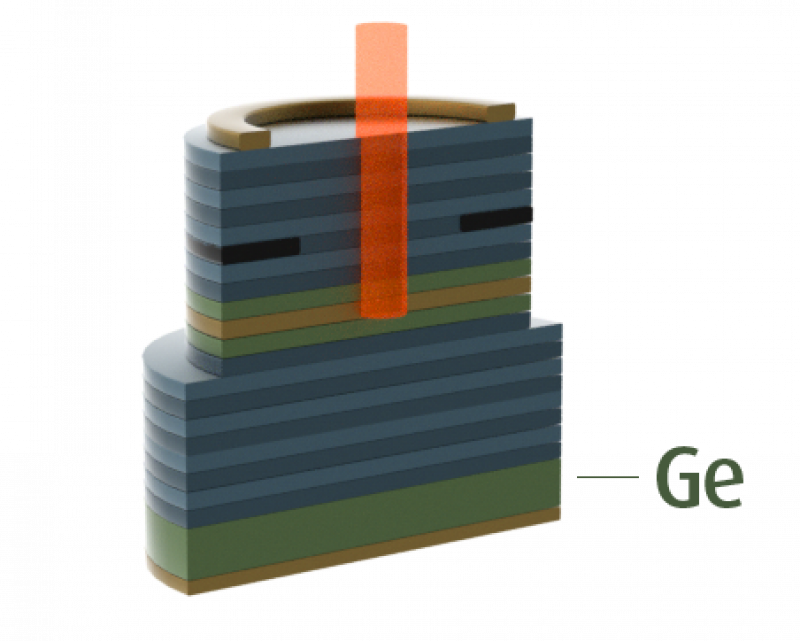 No bow in epi-wafer
Germanium is better lattice matched to the DBR than GaAs and bow on a Ge wafer is 10 times lower than on GaAs wafer. This lower bow makes design of safe-eye longer wavelengths >1,3µm VCSELs possible.
No dislocations
Umicore Germanium has 0 EPD (etch pitch density), which results in a better yield and long term device reliability. The burn-in of final devices may be reduced.

6", 8" & 12" Substrates
Umicore wafers are available in diameters up to 12". Both N-type as P-type is available, giving more freedom for alternatieve VCSEL designs.

Sustainability & Recycling
Germanium recycling services are readily available. Umicore can recover germanium from complex streams via both pyrometallurgical and hydrometallurgical processes. Recycling capabilities together with Umicore's Sustainable Procurement Charter puts Umicore germanium into an excellent postion towards a more sustainable world.
For more information, please contact