High Efficiency Anti Reflection 3µm-5µm
This coating is the standard anti-reflection coating for use in the 3-5µm waveband. Combining high transmission, low reflection and moderate environmental resistance, this coating is best suited for internal surfaces (I.S.) applications.
This coating contains no radioactive material.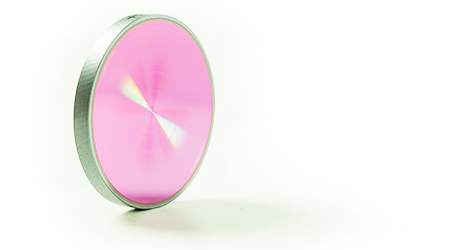 Specifications
For a 1mm thick witness piece, coated both faces UCS_Si_01.
Per surface for a 1mm thick witness piece, coated one side UCS_Si_01
Environmental Properties
MIL-C-48497A, 08/09/1980, para 4.5.3.1
MIL-C-48497A, 08/09/1980, para 4.5.3.2
24Hrs, 49°C, 95-100% relative humidity
MIL-C-48497A, 08/09/1980, para 4.5.3.3
Moderate, 50 strokes with a cheesecloth