60 mm f/1.25 - Athermalized Infrared Lens
Umicore's GASIR® infrared lenses have been developed for an easy fit with a wide range of camera cores. Our catalog IR lenses provide a cost-effective solution for high-resolution thermal imaging and sensing applications.
This passively athermalized infrared lens is suitable for use with 12 µm and 17 µm XGA detectors or smaller. Its low distortion makes it well-suited for thermal imaging applications, while its fast f/number ensures high performance over the entire field of view.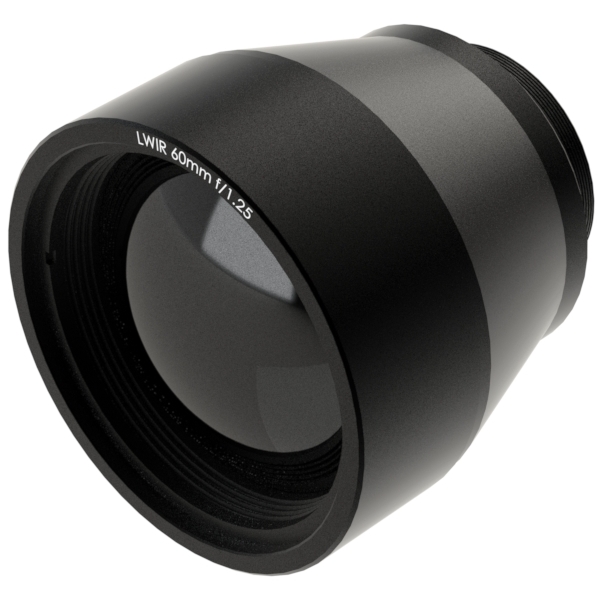 Optical Properties
7 m to infinity with refocus of 0.5 mm
Mechanical Properties
*: value applicable with 1 mm Ge window (not included)

Environmental Properties
MIL-STD-810G Method 505.5
MIL-STD-810E Method 514.4 Proc I Cat 8
Optical Properties
7 m to infinity with refocus of 0.5 mm
Mechanical Properties
*: value applicable with 1 mm Ge window (not included)

Environmental Properties
MIL-STD-810G Method 505.5
MIL-STD-810E Method 514.4 Proc I Cat 8