19 mm f/1.2 - Athermalized Infrared Lens
Umicore's GASIR® infrared lenses have been developed for an easy fit with a wide range of camera cores. Our catalog IR lenses provide a cost-effective solution for high-resolution thermal imaging and sensing applications.
This passively athermalized infrared lens is suitable for use with 17 µm and 25 µm qVGA+ detectors and smaller. Its low distortion makes it well suited for thermal imaging applications.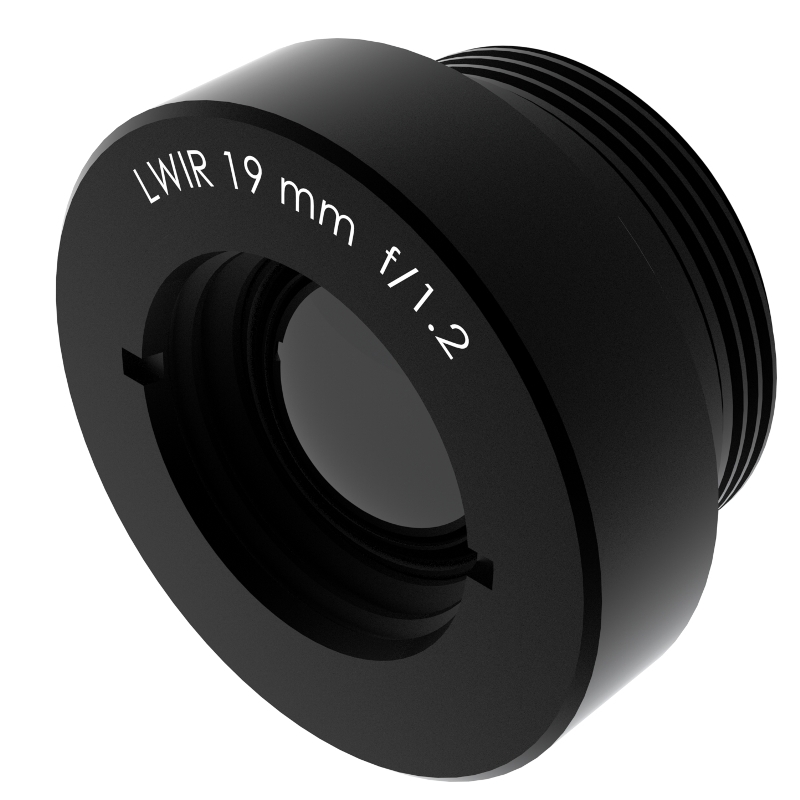 Optical Properties
1 m to infinity with refocus of 0.37 mm
Mechanical Properties
*: value applicable with 1 mm Ge window (not included)

Environmental Properties
MIL-STD-810G Method 505.5
MIL-STD-810E Method 514.4 Proc I Cat 8
Optical Properties
1 m to infinity with refocus of 0.37 mm
Mechanical Properties
*: value applicable with 1 mm Ge window (not included)

Environmental Properties
MIL-STD-810G Method 505.5
MIL-STD-810E Method 514.4 Proc I Cat 8